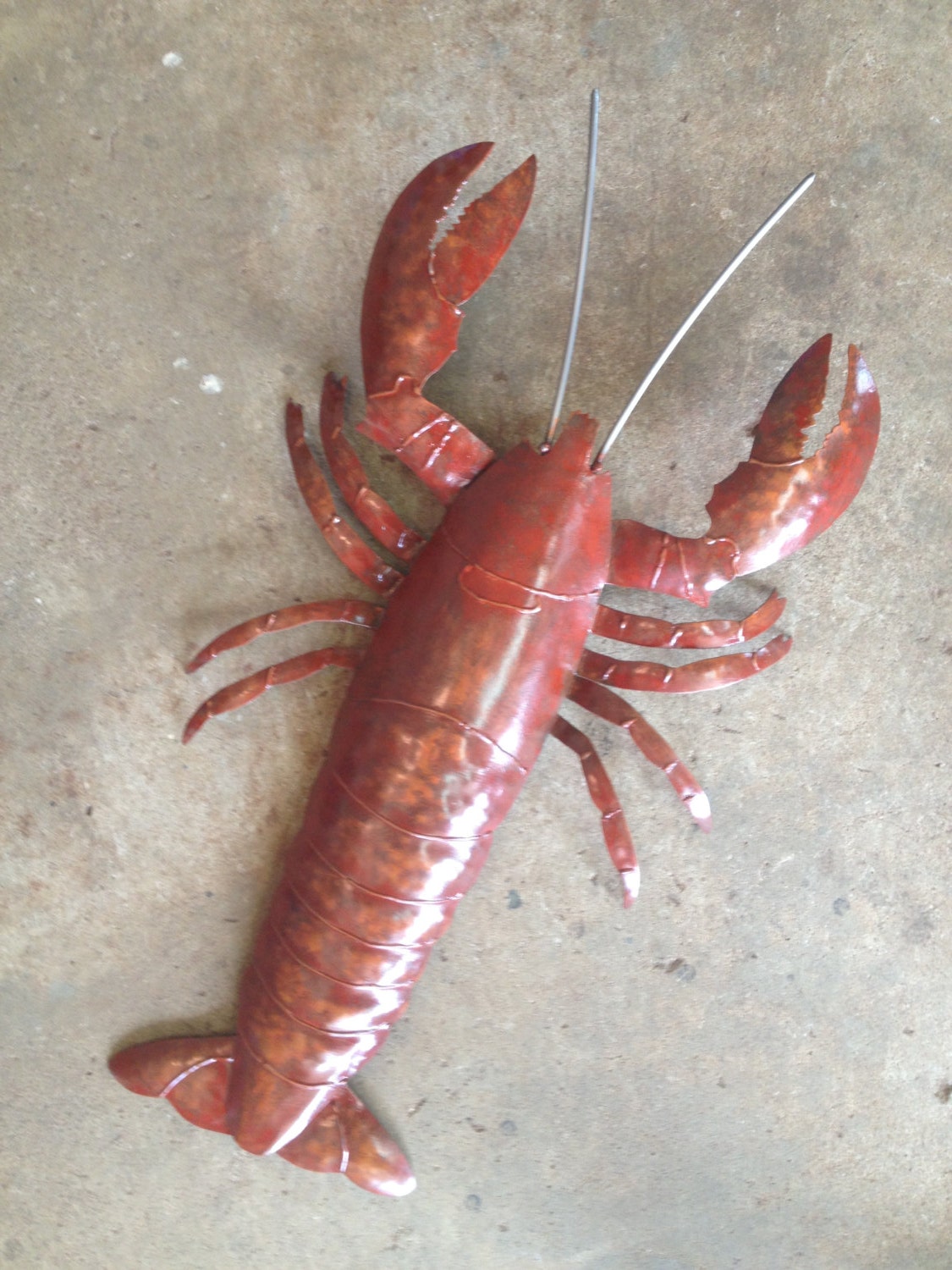 - This Lobster sculpture is great for your Tropical, Beach Coastal theme.

- Shipping in the US is Free

- All of my sculptures are made of steel. Each piece of a sculpture is cut with a Plasma cutter by hand. Shaped by using a Brass hammer and a block of wood.Next they are welded, NO JIGS are used. After this they are cleaned and ready for finish.

- This Lobster has a Custom RUST PATINA.The sculpture is protected with 2 coats of a Interior/Exterior Satin clear finish.

- Build time is 7 to 10 working days

- mount on back of Lobster.

- Sculptures are made to order..

- Because of these techniques, every sculpture is unique and a work of art.

- This sculpture can be hung to face left, right, or straight.

- Size is approx 26in L X 15in H

- Sculpture is signed and the year it was made on the back.

- PLEASE contact me if you have any questions

- Please contact me for shipping cost outside of the U.S.